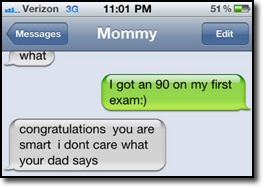 One of my fondest memories of my father came when I was five years old. It was the moment I realized Dad valued my opinion and truly cared what I thought.
"Son, do you think I am stupid?", he said in a harsh voice that seemed to belie his deep need for feedback.
To this day I don't recall my answer, but answer I did. I think the surprise of the whoopin' I got makes everything kind of hazy.
It was several years ago that a dear friend of mine, Gary, asked me another important question. We had just met and he was new to the company when he asked, "How will I know when I am successful here?"