I have to admit that one of my greatest rewards is totally egocentric. I smile big time when I see something I taught years ago come back to me as a demonstrated behavior from one of my protégés. I would love to believe that it is just the pure, unadulterated joy that comes from seeing someone else grow but if I am being totally honest, it's not.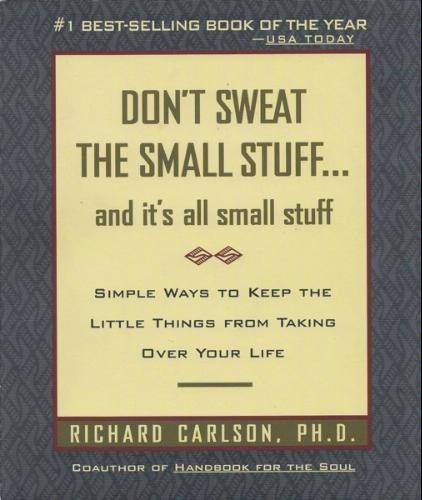 One of the most practical, perspective changing books I have read was a simple little collection of practical advice that you are likely familiar with called Don't Sweat the Small Stuff… and it's all small stuff by Dr. Richard Carlson. If you have this book go now to page 23 and ingest what the good doctor has to say. On this page it is requested that one "Do something nice for someone else – and don't tell anyone about it." Seriously, no one, not even your spouse. It is very eye opening how hard this can be.
I took that page to heart many years ago and can honestly say that I attempt to do this every day (but it ends up being more like a couple of times a week). Here's the great life lesson I have learned from those many years. Wait for it…

I have a large ego.